How To Make Money Online For Beginners: My Origin Story Of Making A Six-Figure Income From My Laptop
One of the most common questions I get from my readers is, "Mike, how do you do it?" 
For the longest time, I thought these questions were just about how to travel abroad, set up shop overseas, and have a little fun. Sure, that's definitely part of it. It also turns out that most of my readers are far more curious about the thing that makes it all possible: making money online. 
More people than ever want to break free of their 9-5 job and get a taste of what it's like to "work anywhere and travel forever." If this sounds like you, you're in luck. Today, I'm going to show to you the most effective way of how to make money online for beginners. 

These days, life is pretty sweet. But I can't say it's always been this easy. Before I knew how to make money online for beginners, things were quite different.
At the age of 25, you would find a young Mike Swigunski studying his MBA at Chonnam National University in Seoul, South Korea.
This was my first real push into the lifestyle of living abroad. As a passion project, I started SwigMeetsWorld.com, a resource set up to help other travelers.
But, let's just say I wasn't making millions (or really anything at all) from my little travel blog.
In fact, my first remote job was freelance writing for a local radio station in South Korea. This was my first experience working from a laptop and learning that writing can pay the bills.
While it wasn't paying me buku bucks, it made me really wonder how to make money online for beginners.
Fast forward just one year after graduation, I went on to help create a company called Empire Flippers. Empire Flippers was later named one of the fastest-growing companies in the USA. It is a project I'm still proud to have been a part of to this very day.
It was here that I began to see the world of making money online and understand that the little freelance writing job I had picked up in South Korea could be so much bigger…
Earning Money Online Becomes Real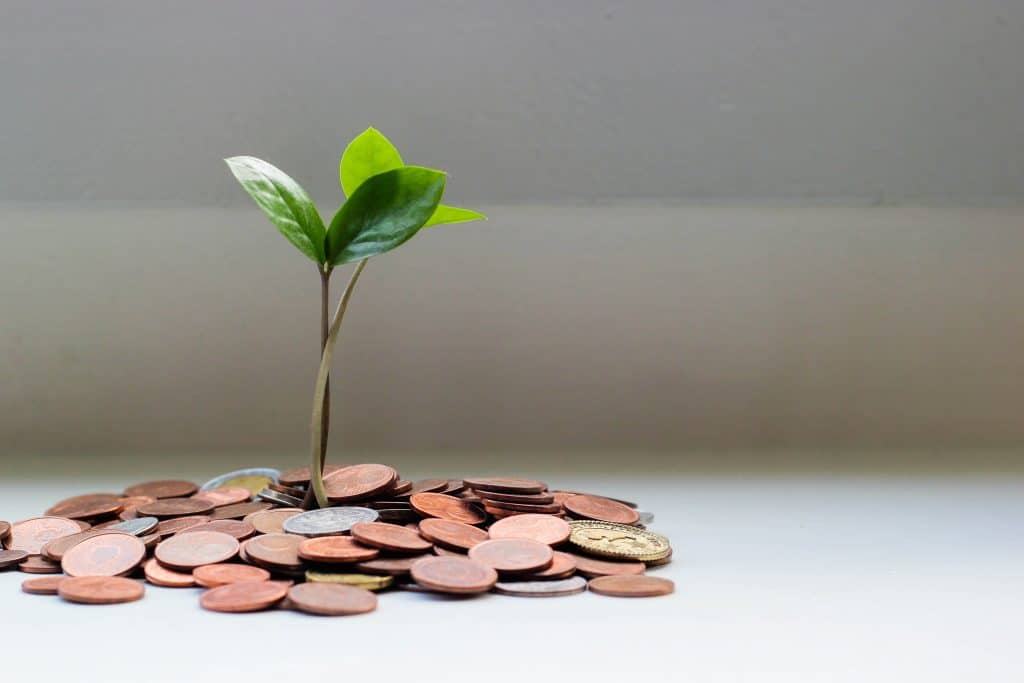 From this point on, I knew I'd be using the internet to earn an income. It just didn't make sense to get a full-time job anymore. I realized I could live wherever I wanted and enjoy a higher quality of life than I would in the United States.
This process is known as geoarbitrage, and is a huge reason behind both my success and that of my peers. At this point, how to make money online for beginners was becoming more and more clear to me.
If you're like me, the idea of slaving away for 40 hours a week in a cubicle for 50 years is probably not so appealing.
The last thing I ever wanted to do was spend my youngest years in a job I didn't like so I could (hopefully) enjoy a few good years on a beach in Mexico in my 60s.
Yeah, no way, Jose! I'll take the beach now, please.
Baby Steps Towards How To Make Money Online For Beginners
Earning a decent living does not have to mean soul-crushing commutes to work and dealing with micromanaging bosses.
In fact, for the past 7 years, I've only been earning money online exclusively.
I haven't had a single job in half of a decade that has required me to show up at an office.
When I tell people this, their reactions often surprise me.
"But Mike, dosen't that mean you have to have some crazy skillset? I heard you have to make websites, become a developer, or be a crazy good salesman to make money online?"
Nothing could be further from the truth.
While I have a little experience in sales and putting up a few websites, you could say I'm a beginner at these things.
In all honesty, the reason that I've been able to do what I do is because of a little thing I like to call "learn and earn."
Learn and…Earn?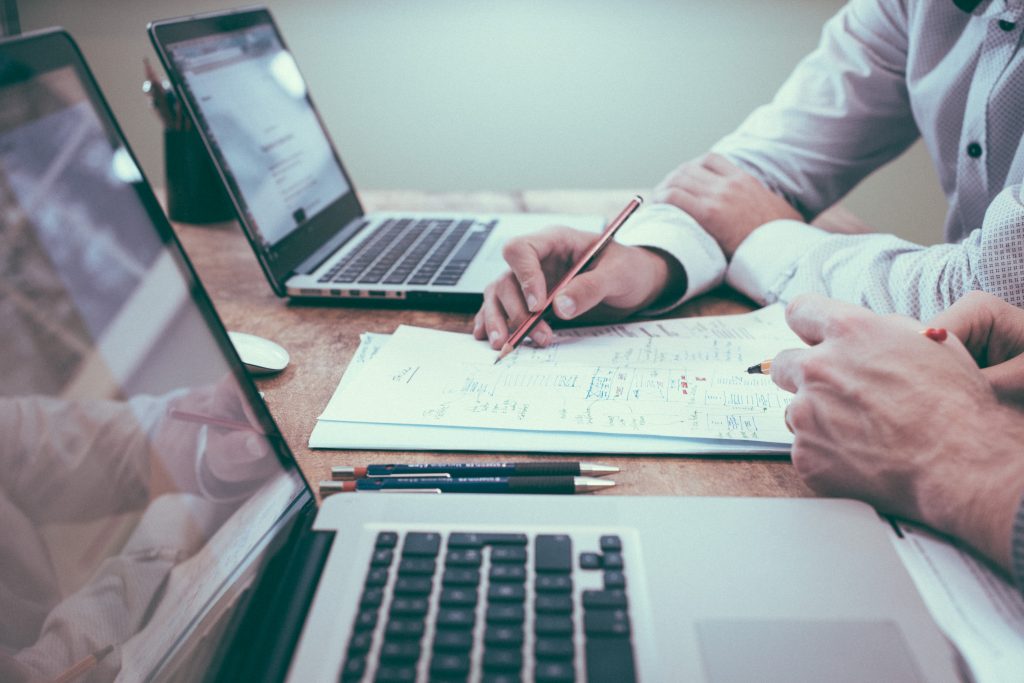 Before we get into how exactly you can go from 0 to freelance hero, let's start with the absolute basics.
What is a job, anyways? All a job really is is an opportunity for you to trade time for money by providing value. This is often done by delivering a skill to an employer. 
This principle holds true if you're a janitor or the president of the United States.
As a janitor, you've got a few things to do. You show up to work on time, make the floors spic and span, know how to fix a few odd appliances, and so forth. You get it.
As the president of the United States, you're expected to have many skills.
These can include soft skills like leadership, public speaking, familiarity with the legal system, understanding of budgets, and so forth. 
In both of the above examples, people have agreed to trade their skills for a steady paycheck. While a janitor might have $35,000 per year, the president makes $550,000 per year.
The principle remains the same.
Now, you're probably thinking, "Mike, why are we talking about janitors? I'm trying to get paid!"
Well, this is just designed to get you thinking.
Think Hard! What Are My Marketable Skills?
The online world is not very different from the standard labor market. But, with most online jobs, you can sleep in until 11 AM and work from Thailand. At a regular job, you might be waking up at 5:30 AM and working from a crummy office in Milwaukee. 
Ask yourself: what are my skills? What do I know how to do that someone can pay me for?
Learning how to make money online for beginners is often a game of asking, "what value can I add?"
Think hard about this. The possibilities really are endless.
Even in the traditional labor market, some jobs only require a skillset that almost everyone already has. This can include driving for Uber, waiting tables, and most basic customer service jobs. 
Where the rubber really meets the road here is whenever you can use a skill you ALREADY have. All the while, you sharpen up your skills at it and work on getting to the expert level.
But, in the meantime, you're earning money from day 1.
This is called "learn and earn." That's what I've always done, and I suggest you do. Don't chase some lofty goal of becoming a super programmer or a crypto expert for years without a paycheck.
Get to work as soon as possible, improve your skills, and start getting paid.
Best of all, there's one skill you already possess that you can begin to learn and earn with right now.
Turning Words Into Dollars – What is a Freelance Writer?
What if I told you that if you were willing to put pen to paper (or, fingers to keyboard) for a few hours a day, you could start earning a remote income in just a few short weeks?
The education system requires most students to be decent enough at writing by the time they graduate. Like most people, you've been writing text messages, emails, essays, and stories throughout your life.
If you grew up in a Native English-speaking country, you already possess all of the necessary skills to be what is known as a "freelance writer." A freelance writer is someone who provides writing services to clients online in exchange for a fee, usually calculated by the length of the piece.
If you earn $10 per page, and you write 5 pages of double-spaced text per day, you'll have netted an extra $1500 per month. If you've gotten this far in reading this article, I have little doubt you're the kind of person who can crank out a few easy pages a day.
Freelance writing can be a very chill, leisurely way to earn a living. I know many freelance writers who work just a few hours daily. Better yet, it's usually for a few select clients, and they spend most of their time doing whatever they please.
Pair up a remote income as a freelance writer with a cheap country to live abroad in, and you've got yourself a recipe for freelance freedom.
I've been a freelance writer for years now. While I have a few other businesses at this point, the backbone of my money-making activities has always been writing.
Freelance writing is, without a doubt, the best way to make money online for beginners.
Freelance Writing: The Best Way To Make Money Online For Beginners
The reaction that most people give me when I tell them about the opportunities that exist for freelance writing is, honestly, quite surprising.
But in this case, I get it. If you've never done any freelancing before, you might think you need to be the next Ernest Hemmingway to earn a dollar online as a writer.
Once again, I'm here to tell you that nothing could be further from the truth. Think of all of the developers who are rank amateurs but still earning six figures online.

While discovering your own journey of how to make money online for beginners, it's important to be willing to just dive in.
I was a B- English student in high school. I always felt that I was okay at writing, but even now, I definitely don't consider myself anything super special.
In fact, I could probably name 10 people off the top of my head who are far better writers than me. But, because they never buckled down and got started, they've never earned a dime from their abilities.
Trust me, if a 25-year-old kid working off of a $300 MacBook in a South Korean dorm room could figure it out, so can you.
How To Get Started As A Freelance Writer: The 3 Pillars of Freelance Freedom
Getting started as a freelance writer is something that anyone can do, but many get discouraged early on. When you start any new activity, especially if you're trying to go at it alone, it can feel a bit like climbing a mountain. Getting familiar with how to make money online for beginners can certainly have its ups and downs!
Though I offer a program where I will personally walk you through each of these steps and give you the exact roadmap I used to earn a six-figure salary every year as a content writer, I'll explain to you the three secret pillars of freelance freedom.
Pillar #1: Profitable Niche Selection (How To Turn Words Into Dollars)
Some types of writing will get you paid, and others simply aren't worth the time.
So, how do you tell the difference?
It's all about avoiding the super competitive, low-paid types of writing. Instead, focus on the easier, highly-paid writing categories.
I'll give you a little bit of insight here: the easiest, highest-paid gigs are typically blog-style content for companies selling a product online. On top of that, if you can offer basic search engine optimization to the articles that you write, you can charge twice as much!
My partner, Thomas, is also a freelance writer who has a particular interest in music education, specifically electronic music. He took his freelance writing skills, approached a well-known music production school, and offered them informative blog content that is easily discovered in search engines.
Benefits of Great Content For Business
This worked out to be a multi-thousand dollar contract for him and one of his first big wins as a freelance writer. The music production school now has a blog full of excellent, well-written content that potential customers will often read about when considering purchasing a course from the school.
Best of all, plenty of new customers find out about the programs this production school offers when his articles pop up on Google. This serves a dual purpose for the business: entertaining its existing clients and bringing in new customers.
Even if you're not an expert in any particular subject, millions of potential clients are just waiting to get hit with a great offer like this. Once you realize this, making money online for beginners seems far easier.
But let's talk about how you can actually find potential clients just like this.
Pillar #2: Landing Your Initial Gigs
Finding clients is typically done one of two ways: cold outreach and on marketplaces like Upwork or Fiverr.
With cold outreach, you are approaching existing businesses, often unsolicited, in hopes of landing them as clients. This can be quite a drag, but when it hits, you can earn big.
The benefit of a finely tuned cold outreach strategy is that businesses who have not posted an advert seeking writers are often not getting blasted with tons of competing offers.
But, with a strategy like this, you need to prepare yourself for a huge amount of rejection and unanswered emails. Just like you, the business owner has probably racked their brain on how to make money online for beginners, and the proposal you're submitting should help them do just that.
What About Freelance Platforms?
The second approach here is done through platforms like Fiverr or Upwork. In a case like this, you create an account on one of these services. You then submit proposals for active jobs posted on-site by businesses seeking freelancers. In other words, if a Brazilian Coffee Company wants 10 articles written about the special way they roast their beans, they're likely to go here.
The benefit of such websites is that you are immediately presented with thousands of job opportunities. Every day, millions of dollars of transactions are processed through Upwork, and it's all yours for the taking.
The caveat is that you have to be selected to work on these jobs, competing against a sizable population of freelancers. Everyone on these platforms is trying to learn how to make money online for beginners, so you really need to stand out to be chosen amongst the masses.
Luckily for you, I've found a way to make this process way easier. Yes, you can use a specific strategy to land 10x more gigs than the average freelancer on platforms like Upwork. This involves using a custom introduction template, proposal optimization, and a special outreach strategy.
I teach this strategy in a recent program I just launched, which I'll talk more about later in this article.
Pillar #3: Freelance Portfolio That Converts
Once you've successfully completed a few projects, it's time to showcase them to the world.
In fact, that's where the real value of prior work experience comes in. The money you earn off your first few dozen pieces is great. But, the real value comes from actually being able to show these off to future clients.
Most freelancing platforms allow you to create a portfolio of past work. LinkedIn is a great way of showcasing your past job experience. Even platforms like Facebook are a great place to talk about some of the past wins you've had as a freelancer. When you're learning how to make money online for beginners, even the smallest wins all add up!
In the end, this isn't about vanity or showing off. It's about putting yourself in the top 1% of freelancers.
This doesn't happen with luck. But, it doesn't have to be back-breaking work either.
Here's an example of a budding portfolio that's been netting a recent student of mine a steady stream of work…
Let's Work Together – How Can I Help You?
If the above is a little bit overwhelming—don't worry, you're not alone.

There have been countless times in my freelance career that I felt I was in a bit over my head and wasn't entirely sure where to go next. It's easy to feel lost when jumping into a new endeavor, and freelance writing really is no exception.
It is for this very reason that, just recently, I launched Copy Sharks – The Freelance Writer Bootcamp.
After suggesting to dozens of people that the best way to make money online for beginners is to start freelance writing, I decided that enough was enough. It was time to show them how, step-by-step, to the point where I'm (virtually) holding their hand the whole way.
Copy Sharks is the first bootcamp of its kind – our primary goal is to teach you how to make money online for beginners. Considering that, let's talk about what's inside.

What's Inside of Copy Sharks?
Not only do we show you how to create written content that you can make serious money off of, but we also show you the ins and outs of finding people who will pay you for your services. 
By joining Copy Sharks, you get a few unique benefits. First off, you're given lifetime access to our six-week bootcamp. This is a series of lessons that takes you through the process of learning how to write, how to market your services, and how to ensure that your customers are begging you to do more orders for them.
It is here that you receive virtual instructions on all things freelance writing. From A.I. and the recent explosion of ChatGPT to SEO and how to quickly optimize your articles, it's all there.
It's literally the manual on making money online for beginners.
The Copy Sharks Community & Personalized Support
Next, you get access to the Copy Sharks community & alumni group. Here, you have access to my private Slack channel. This allows you to mix and mingle with other aspiring freelance writers and successful wordsmiths who are pulling in six figures annually from writing alone. I've seen a few amazing connections take place here already.
Everyone here is on a journey of learning how to make money online for beginners, and it's been amazing watching everyone grow!
Best of all, and I pretty much never do this, is by becoming a member, you get unlimited chat access to both myself and my partner, Thomas. Thomas is another highly experienced freelance writer, seven-figure agency owner. and co-founder of Copy Sharks.
If you have a question, we will answer it. It's our promise to you to leave no stone unturned. Our goal is to help you realize that the best way to make money online for beginners is well within your grasp.
Conclusion – The Best Way To Make Money Online For Beginners Is Through Freelance Writing
While there are many ways of making money online, only a few are realistic for a beginner. The journey of figuring out how to make money online for beginners always arrives at freelance writing.

Sure, you can spend years trying to build up a brand-new skill with the hope that you can strike it big. Personally, I tend to suggest that others start off small and start earning money with a skill you already have.
Better yet, you don't have to go at it alone and maybe even spend years trying and failing.
We've seen outrageous results from graduates of the Copy Sharks program. If you're someone who's ready to take their life (and their career) into their own hands, I'd love to see you in there as well. 
If you're interested in checking out Copy Sharks, click here.
Until next time,
-Mike Swigunski